NEW YORK – The new TWA hotel is now open at JFK Airport, completing the transformation of Eero Saarinen's iconic former Trans World Airlines terminal in 1962 into the heart of the new 512-room hotel.
Thousands of guests took part in the inauguration this week, including New York Governor Andrew M. Cuomo and Tyler Morse, CEO and Managing Partner of MCR and MORSE Development. Based in New York City, MCR is the sixth largest hotel owner and operator in the United States with a US $ 3 billion portfolio of 86 upscale branded hotels, including The High Line Hotel in Manhattan.
Guests at the event were surprised by a flash mob dancing to 1960s tunes, as TWA alumni came out in droves, wearing their uniforms, meeting with friends and sharing memories.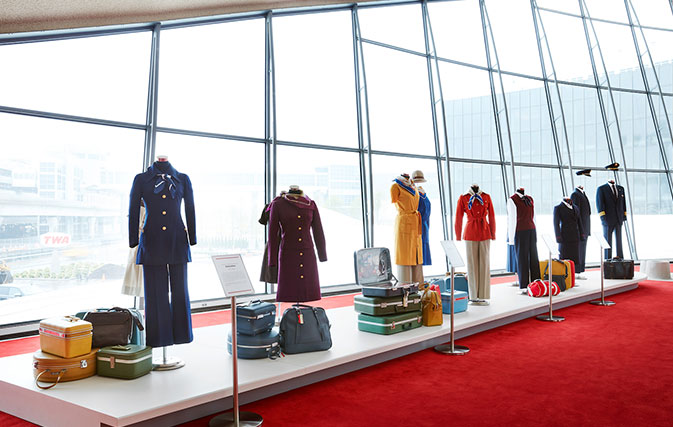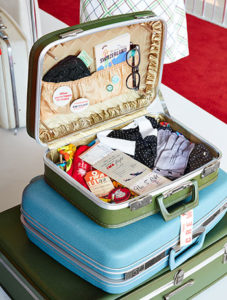 The iconic TWA Terminal, designed by legendary architect Eero Saarinen, opened in 1962 and was designated a New York City Historic Landmark in 1994. It closed in 2001 and was listed in the National and State Registers. New York State Historic Places in 2005.
The massive restoration project included the construction of two brand new hotel wings behind the terminal, as well as a 50,000 square foot event center.
"Eero Saarinen's Cathedral for Aviation has always looked to the future," MCR's Morse said. "We have restored and redesigned his monument with the same care he devoted to its design. No detail has been overlooked – from the woodwork of Amish craftsmen to the custom font inspired by Saarinen's own sketches to the one-of-a-kind manhole covers. From today, the world can enjoy this mid-century wonder for many years to come.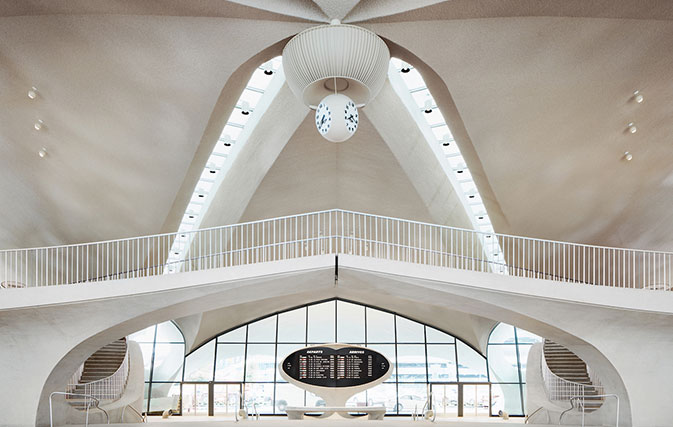 Highlights of TWA Hotel, the only hotel at JFK Airport, include…
. Le Paris Café by Jean-Georges, a 200-seat restaurant serving breakfast, lunch and dinner in an open kitchen in collaboration with Tastes on the Fly
. The Sunken Lounge, a cocktail bar operated by the Gerber Group and located in the historic red carpet lounge with chili pepper
. A Lockheed Constellation 'Connie' L-1649A converted into a lounge bar operated by Gerber Group
. Take-out meals in the Departures Hall operated by Fooda, including restaurants such as Antico Noè, Empanada Republic, Fresh & Co, The Halal Guys and Playa Bowls
. An Intelligentsia café and coffee carts throughout the hotel grounds
. 50,000 square feet of event space, including a 15,000 square foot ballroom
. A rooftop infinity pool and observation deck overlooking runway 4 Left / 22 Right as well as the pool bar operated by Gerber Group, serving cocktails and meals
. The world's largest hotel gym: a 10,000 square foot fitness center operated by The Wright Fit
. Authentic split flap boards made by Solari di Udine
. Iconic Flight Tubes featured in Catch Me If You Can that connect to JetBlue Terminal 5
. The TWA Shop, selling clothing and gear honoring the legacy of Trans World Airlines
. Museum exhibits on TWA, the age of the jet, and mid-century modern design hosted by the New-York Historical Society
. BLADE helicopter service to Manhattan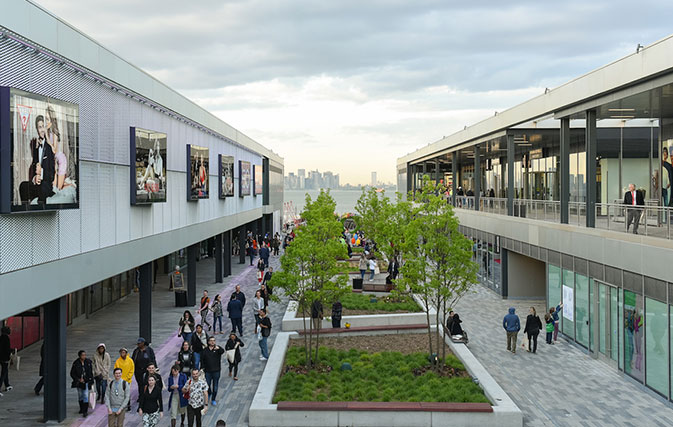 There's always something new happening in New York City, and this week really proves it, with the opening of the TWA Hotel and the grand opening of Empire Outlets, New York's very first outlet mall.
At 340,000 square feet, Empire Outlets' store list includes Banana Republic, Brooks Brothers, Columbia Sporting Goods, Gap Factory, H&M, Jockey, Nike Factory and Old Navy.
Other retailers including Nordstrom Rack, American Eagle Outfitters, Crocs and many more will be opening their stores throughout the spring and summer.
Also this summer, a 40,000 square foot dining platform with sweeping views of Manhattan will open with dozens of food concepts, including MRKTPL, Staten Island's very first artisanal food court.
Also this week, the all-new Statue of Liberty Museum opens, the biggest addition to Liberty Island since the Statue itself.