Melbourne is no stranger to the work of Julien Moussi, whose Only Hospitality Group is behind a stack of beloved local venues including Bentwood, Glovers Station, Hotel Collingwood and Juliette Coffee & Bread. But now it's Geelong's turn to get a taste of the action, as the team venture out of town to open the doors to their new sister venues Pavilion and Caledonia Shores.
The pair cohabit seamlessly in the former red-brick Bathers' Pavilion overlooking Geelong's waterfront, with the split-level space reworked with natural tones and a coastal-inspired layout.
Occupying the ground floor and promenade terrace, you will find the Pavilion Cafe during the day. The coffee here is courtesy of Only Hospitality's Inglewood coffee roasters, while the food menu packs enough flair to satisfy even the most discerning inner-city brunchers. There's a tom yum-inspired bean dish on sourdough with fried ginger and an egg; a shrimp and kimchi omelette; cauliflower and halloumi fritters served with beet hummus and tabbouleh; and a French toast with roasted macadamia and white chocolate milk crumbs.
Pavilion also has its own kiosk, coffee, cold drinks and a suitable range of beach snacks – chicken burgers, fish and chips and potato cakes all make an appearance.
Then, at the end of the day, the upstairs space that houses the Caledonia Shores bar and restaurant comes to life. Here, sweeping views of the bay provide a backdrop to an offering of punchy Asian-influenced dishes and thoughtful cocktails.
Get the party started with snacks like Sichuan squid, wagyu puffs paired with wasabi mayonnaise, and corn on the cob slathered in coconut sambal butter, curry salt, and "snowy" cheese. Going deeper, you'll find XO clams with Chinese fritters, DIY brisket bao, Xinjiang-style sticky lamb ribs, and lively papaya salad seasoned with tamarind.
Meanwhile, the cocktail list also boasts plenty of flavors, with sips like a spicy gochugaru margarita, the Thai Basil Smash, and a lavender-lychee-infused riff on a Tom Collins.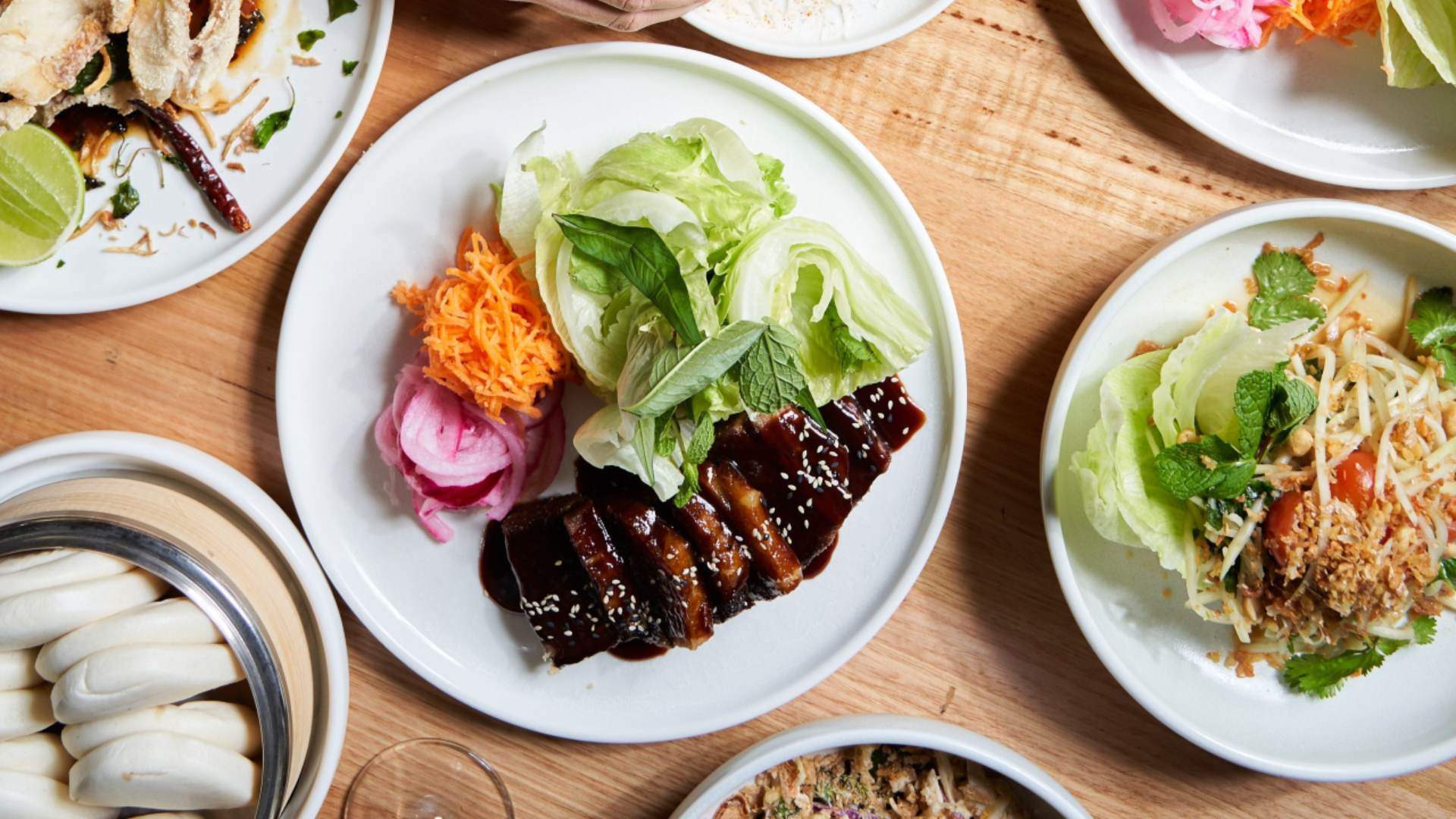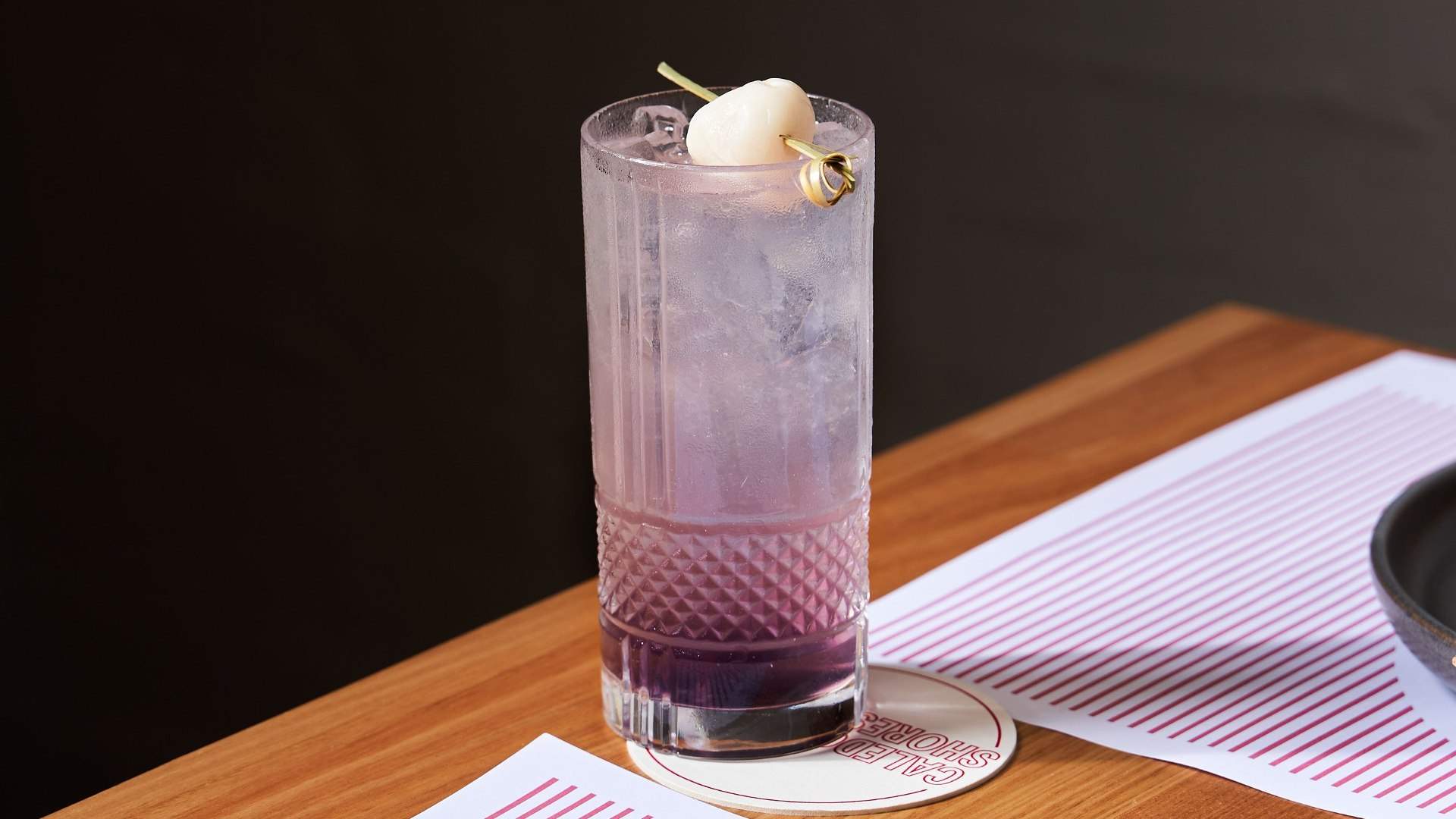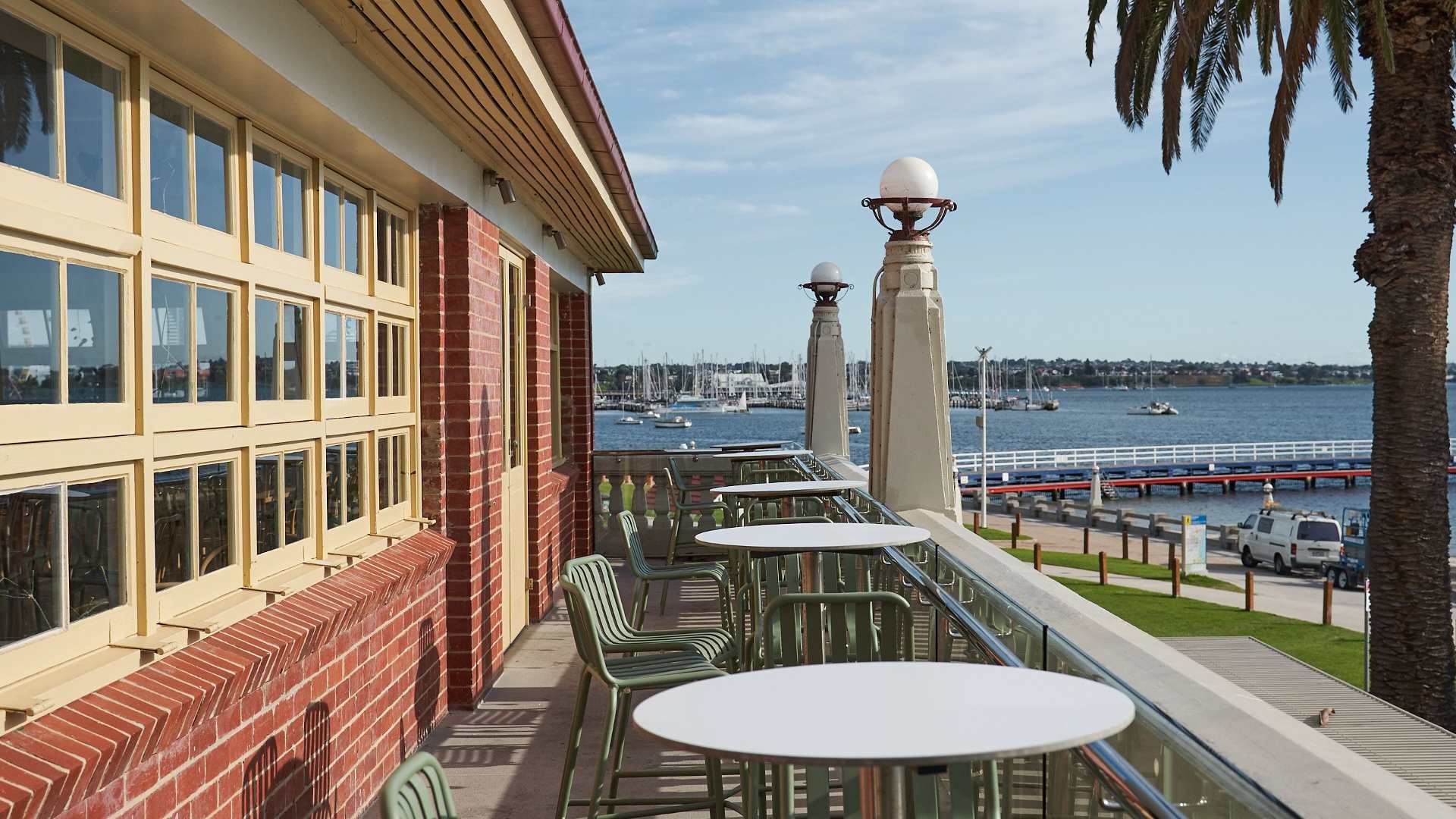 Find Pavilion and Caledonia Shores at 95 Eastern Beach Road, Geelong. The pavilion is open daily from 6:30 a.m. to 4 p.m., while Caledonia Shores is open from 5 p.m. to 10 p.m. Monday through Thursday and 4 p.m. Friday through Sunday.