Royal Caribbean has updated its website to indicate that it will stop offering passengers on international cruise ships a Covid-19 test on board its ships, and instead direct them to land-based test sites.
Until now, Royal Caribbean has offered international passengers a free Covid-19 test aboard its ships so that they can meet their home country's testing requirements to return.
The new policy is posted on the Royal Caribbean website website as of January 5, 2022, the optional international re-entry tests will no longer be offered on board.
International passengers cruising before January 5, 2022 will still be able to schedule a Covid-19 test on board before the day of disembarkation. Details on how to plan your test will be provided to you once on board.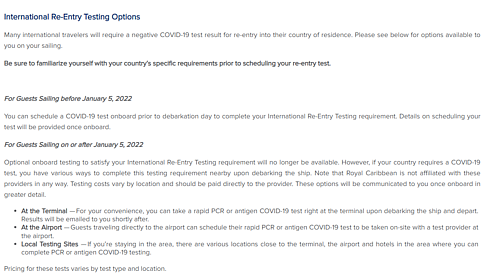 Instead, Royal Caribbean will provide customers with test locations at or near the cruise terminal for passengers to complete after the cruise is over. These providers are not affiliated with the cruise line and testing costs will vary by location.
At the terminal – For your convenience, you can perform a rapid PCR test or COVID-19 antigen test directly at the terminal upon disembarking the ship and departing. The results will be emailed to you shortly thereafter.
At the airport – Passengers traveling directly to the airport can schedule their rapid PCR test or COVID-19 antigen test to be performed on-site with an airport test provider.
Local Testing Sites – If you are staying in the area, there are various places near the terminal, airport, and hotels in the area where you can perform PCR or COVID-19 antigen testing.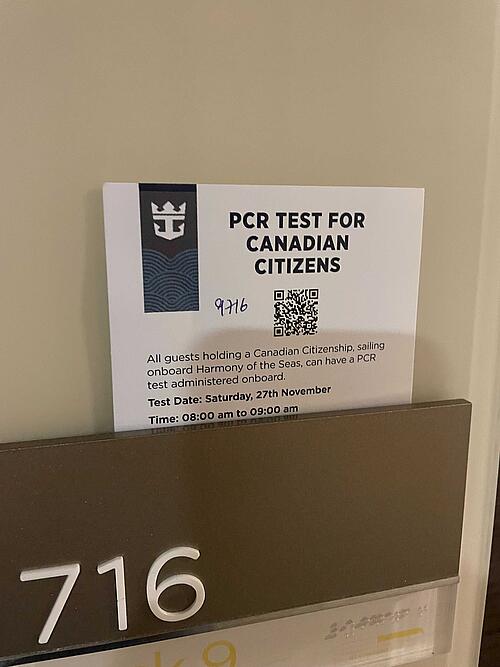 These options will be communicated to passengers once on board in more detail.
Many countries require a negative Covid-19 test to return home after international travel, such as Canada.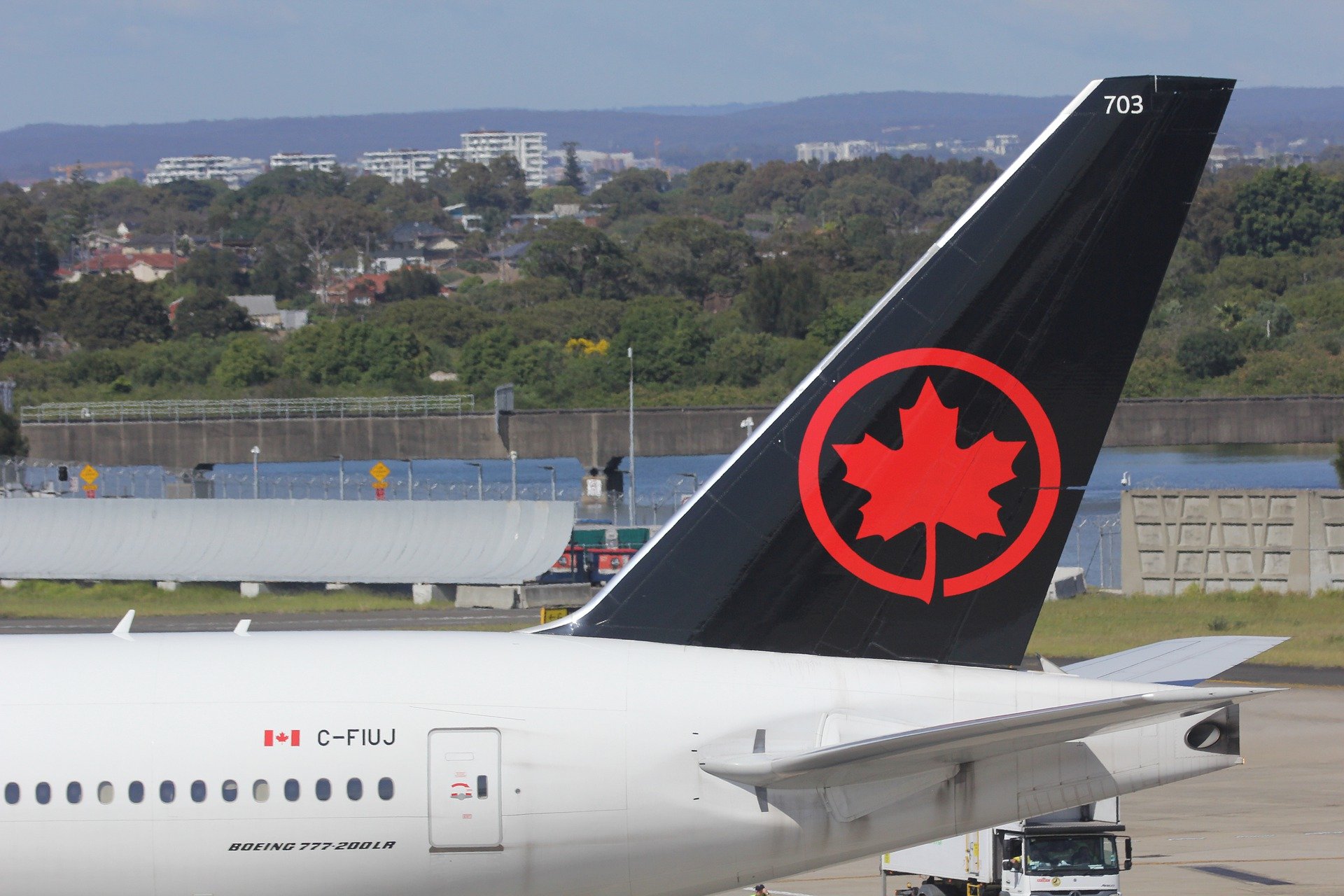 Until now, Royal Caribbean has offered such tests on board its ships at no additional cost.
In the case of Canada, travelers must have a negative COVID-19 molecular test result (PCR, RT-PCR, NAAT, RT-LAMP). The test must be taken a maximum of 72 hours before the departure of their last direct flight to Canada.